Mental health issues can be incredibly difficult to manage on your own & in many instances misunderstood by people around us. Any unhealthy thoughts, feelings or emotions if not addressed properly have the tendency to create havoc in our lives. We often feel that we are strong enough to deal with such minor things ourselves. But the important question is: are such issues really so minor?
It is said that small things make a huge difference which is reality is true. All good things bad things problematic things in life start as small. There may be people around you who are struggling which we can see but choose not to see, similarly you might be struggling however small or petty any issue might be, still it doesn't hurt to talk. 
In any point of time, you think mental health is not important, reconsider your words and head to yourself why not to give it a try before you reject your own feelings. It might lead to something which can help you channelize your energy in a better way and lead to a better life.
If we think we can finish the stress completely from your life, well that's not possible and giving false hope is ethically wrong. However, the goal of stress management and counselling is to enable you with the tools which help you manage and deal with the issues at hand effectively so that it should not impact you in a harmful manner. The first and foremost step is to understand the kind of stress we are dealing with and how it is affecting our mind, health, body and our day to day lives. Further we learn to deal with situations in a more positive manner whereby enabling us to be happy and knowing how to overcome difficult circumstances and dealing with them in a mature and more positive manner.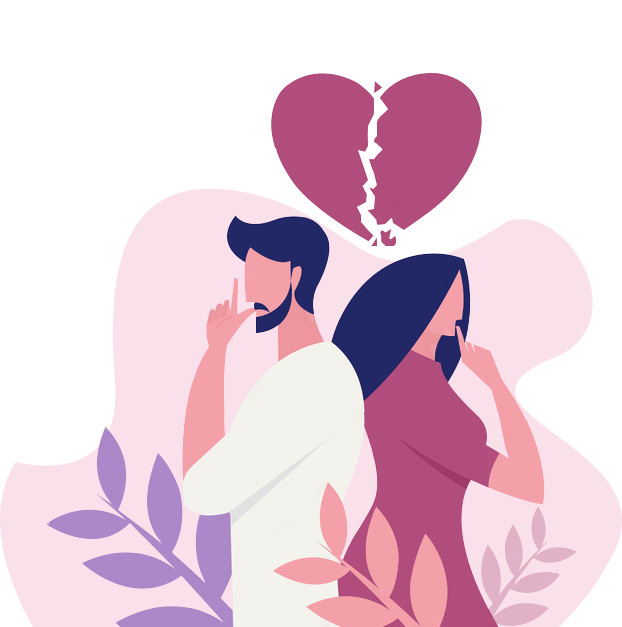 Relationships are the most precious and beautiful parts of our life.
Having good relationships can bring us a lot of happiness and satisfaction. When we've close and deep bonds with our friends, family, and associates, we feel good and happy.
Sometimes, relationships can turn bad. Communication breaks down, trust is lost, and what was once a source of happiness may come to a bitter end because of unresolved hurts, unmet needs, disappointments, and unrealistic expectations, if you suffer these problems so relationship counselling will help you to find out your problems through the counsellor. Counselling has a way of working its magic by giving couples a secure space to talk about their problems without facing the risk of one partner losing their temper. Your relationship counsellor will spend a couple of sessions trying to know you and providing you with a secure, judgment-free space to discuss your struggles.
Lets together heal your feeling of despair, sadness, hopelessness, emptiness.
Depression is a term which is widely used by every other person but it is often also the most misunderstood concept in mental health therapy. We as humans in general relate depression to the feeling of being alone, sad or low. However, in medical terms depression is a disorder which is associated with the loss of interest in life in general. Any kind of symptoms associated with loss of hope, interest or pleasure in everyday activities over a long period of time like over 6 months or more are categorized as depression.
In some instances, physical problems over a certain period of time can also lead to depression. Even though it is a common issue however such mental health issue is highly under-estimated and often ignored especially when our mental health is highly integral in carrying out our day to day life. If you think you or any of your loved ones are struggling in general it is important to seek help from a proper professional.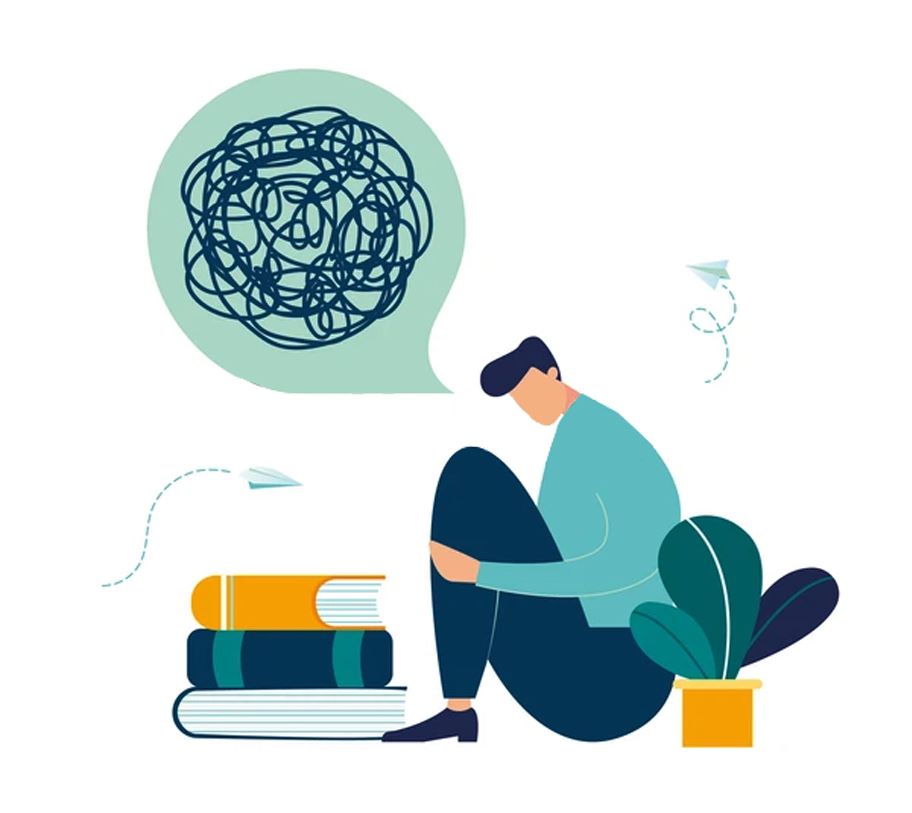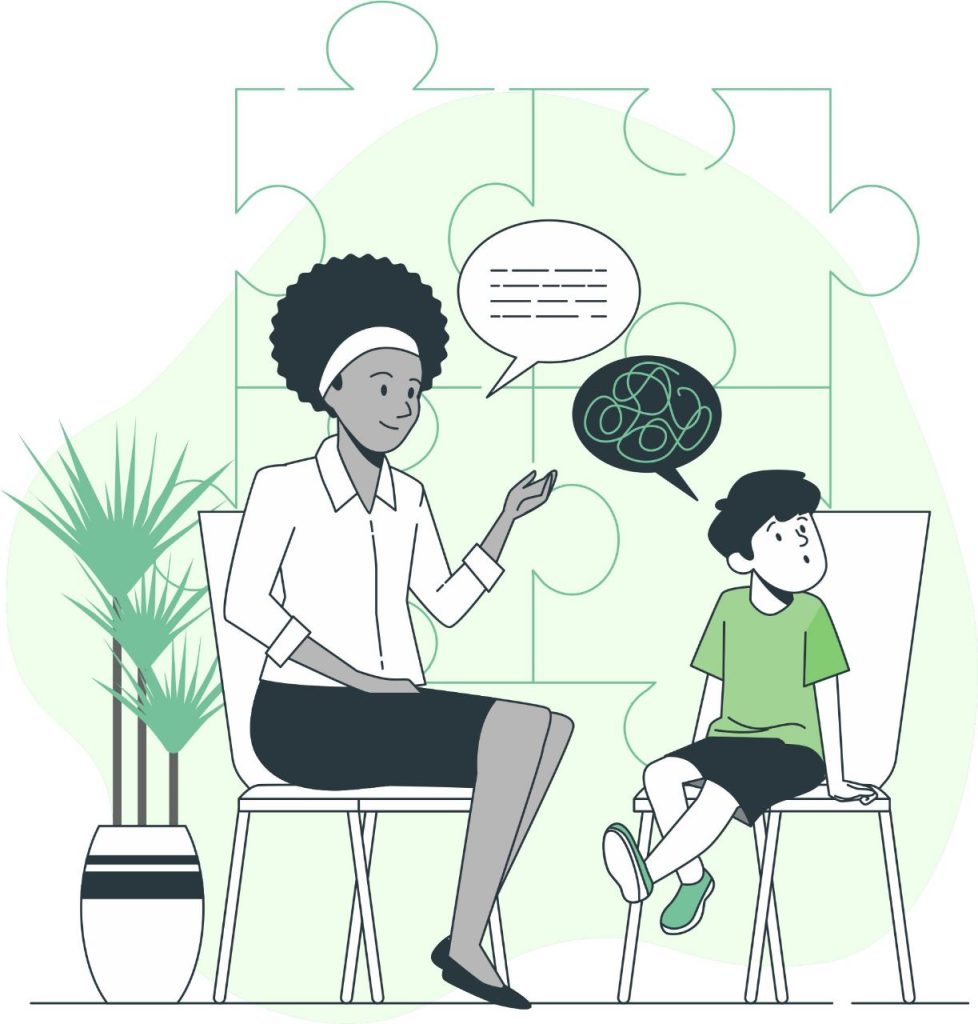 They come into this world through you, but they are life itself, eager to express their own uniqueness.
Children may experience difficulties at school, with musketeers, teachers, or even problems specific to their home environment when they start interacting with individuals outside of their immediate family. This situation can make the child feel frustrated or stressed. They can first struggle to give their best effort. They may feel afraid or try to avoid socializing.
The child may turn to child counsellors for help in these kinds of situations. Child counselling is a type of therapy or counselling that helps children with mental health issues and various behavioral challenges. Counselling aims to break down issues into lower, more manageable chunks so that children can understand and handle them better. The counsellor supports teenagers who may be going through trauma or facing difficulties at home.
You can make choices in life, but having anxiety is not something you can control.
Anxiety can affect people in various ways. They feel nervous and uneasy all the time and might also experience physical symptoms like restlessness, fast heartbeat, sweating, trembling, and trouble focusing.
Feeling anxiety sometimes is normal, but anxiety disorders are more serious. Very common anxiety disorders like panic disorder, phobias, social anxiety disorder, and generalized anxiety disorder. And also this excessive anxiety may cause you to avoid work, school, family gatherings, and social situations that could activate or worsen your symptoms. It's important to find out professional help for handling anxiety if you or someone you know is struggling with it and no need to worry about this.