Relationship Counselling in Noida
At Our Relationship Counselling Centre in Noida, relationship counselling is a talk therapy that lets both partners talk about their feelings and conflicts in personal, secure and comfortable surroundings. In common, a relationship counsellor is a fully experienced person who listens calmly and understands the relationship problems of the partner. The counsellor at our Noida centre can help you with negative and positive feelings and thinking. Counsellor provide proper guidance to the partners as well as relationship development.
What Is Relationship Counselling?
Relationship Counselling also called couple counselling is a form of psychotherapy that focuses on support people to improve their relationships. With the help of counsellor, couples can solve issues, like work on their communication, improve interaction, and solve conflicts in thier relationship.
In relationship counselling can help to solve the problems of partners, this is really helpful at any stage of a couples relationship. In counselling people are happy, healthy relationships can still benefit from counselling that give strengthens of communication and connection.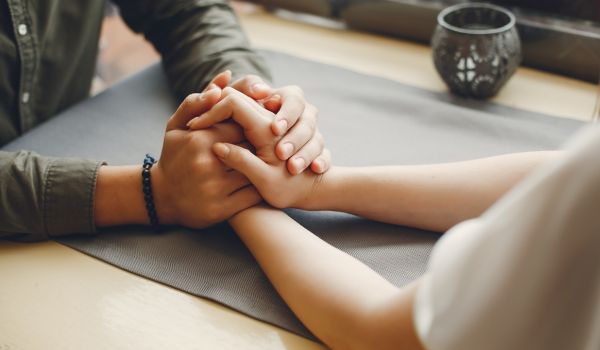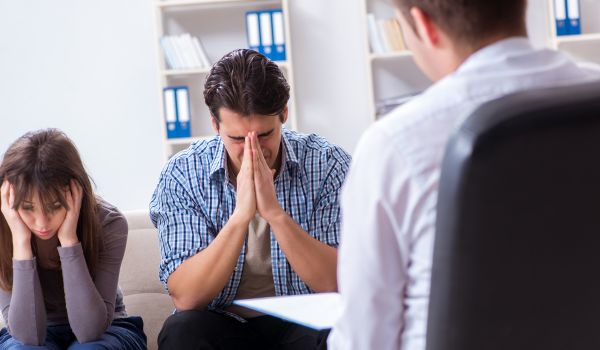 When to search for Relationship Counselling
Most people believe you should only seek relationship counselling when separation, depression or divorce happens. But this is often too late, too little. Relationship counselling must begin as soon as 
possible to solve the problems that get in the way of permanently in your life. If you are looking for relationship counselling in Noida
Some of the signs that you might benefit from a counsellor.
Purposes of relationship counselling
The main purposes of relationship counselling are:
Acknowledge the problem of the partner

Understanding behaviour patterns

Start a new partnership to renew the relationship

Changing attitudes of both partners

Restart healthy communication
However, relationship counselling is not only about solving the partners' problems, but it is also about dealing with cases where the best solution for separation is to support the affected people and help them so that it is as emotionally distressed as possible.
Improve Communication and Understanding Between The Couple
A relationship is for individuals, and as an individual, we bring our personality, hopes, and fantasies to our relationships. In conclusion, even the couple will not see the actual problem.
Being together with another person who shares our lives, compromise, communicate, and discuss things.
An experienced couple or counsellor is trained to look out for the challenges of your current communication habits and how to teach you to communicate more easily with one another.
Frequently, being motivated to talk freely and unconditionally during your relationship counselling session can already fix you on the direction to more open and patient communication.
Strong communication skills help to solve problems, big or small and will support you to keep your relationship strong even during so much stress.
Unknown Facts About Relationship Counselling
Suppose your partner and you are facing some challenges in your relationship if you need the advice of a third person. When there's a problem between two people, the involvement of someone who isn't directly involved in the relationship can be helpful. The one reason that some couples of all genders, unmarried or married, choose to seek relationship counselling from a counsellor. 
The main purposes of relationship counselling are:
Blaming someone is not about relationship counselling

Relationship psychologist

helps to improve the communication

The first couple of sessions usually start with the starting facts

Counsellors may perform as more active advisors than people expect

It is all about founding and serving new and better forms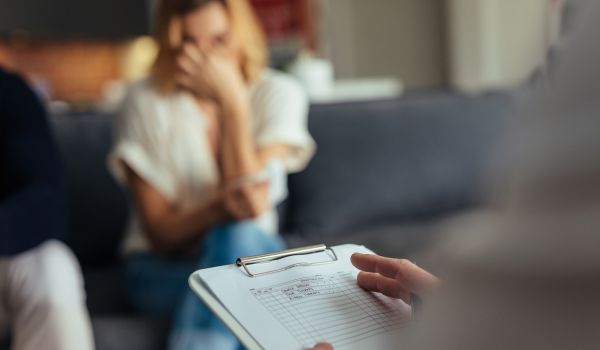 Frequently Asked Questions
For examples of questions with answers that might be helpful to explore in counselling, kindly see here.
What does relationship counselling do?
Relationship counselling is known as couples therapy, a type of psychotherapy. This form of counselling supports couples of all kinds to explore, understand, and solve problems with efforts to improve their relationships and communication.
Can counselling help a broken relationship between partners?
Counselling can help, but you should be open about the problems, vulnerable, and honest with your feelings and conflicts at that point. Both partners need to be available to change themselves. If one person is not ready to work in the relationship and only sees a back out, this may create problem
What is the difference between relationship counselling and marriage Counsellling?
Relationship counselling is for partners who have unhealthy forms of behaviour. With the help of treatment, both partners work with the counsellor to determine the factors contributing to problems. Research shows that partners can help rebuild faith and offer happier ways for partners to connect.
Relationship counselling can
Handle the root of issues

Help on specific areas of a relationship that need to be focused.

Focus on history, fights, and conflicts in the relationship 

Look at both personal and individual problems

Deal with conflict plan

Help both of them to communicate in a relationship
Marriage counselling is a form of psychotherapy for a married couple that tries to solve problems in the relationship. In short, both partners attend counselling sessions with each other and discuss major issues.
Help partners face struggles with each other

Get a relationship on the path

Focus on the present life

Be a chance to talk through differences before they create major problems

Allow an opportunity to build a happy, strong base

Fix trust or rebuild a connection
How do you understand if you need relationship counselling?
If your arguments are more harmful than positive, it may be a  symbol to search for relationship counselling. You may find that you and your partner continuously argue repeatedly without solving it. Or you may find that one of you comes off from arguments feeling hurt or misunderstood.
What not to say in relationship counselling?
Here are a couple of things to avoid saying during relationship counseling that are completely disapprove
"It's not my fault"

"I don't see why you're so sad"

"This is all your fault"

"You're overreacting"

"None of your business"

"I dont know why are you sensitive"

"Just ended up"

"Whats your problem"

"I am not like you"

"Do whatever you want"
Can counselling fix a toxic relationship?
Yes! It is possible to join an abusive relationship through counselling. A relationship can be explained as two people mutually handling each other for physical, emotional, and attachment. A relationship is the best and long-lasting when there is respect, care, and love.
Should you break up or go to relationship counselling?
Sometimes, a partner enters relationship counselling to control if they want, in fact, a break up. A relationship counsellor will help you answer basic questions about your relationship and decide whether it is worth solving.
If you decide to break up, a relationship therapist in Noida can help you assume the reason for separation issues like parental responsibility, financial problems, and living position.