Finest Depression Counselling Services in Noida to Deal with Depression
Experiencing unhappiness is normal. We all deal with this emotion at the point of our lives. But not everyone feels pain from depression. If you never feel it yourself, chances are you will never understand how difficult keeping with depression is. Facing depression is difficult, not only for a person but also for their friends and family members. The best counselling services in Noida strongly help people who deal with depression.
Depression can be heavy, but you don't need to face it alone. If you or someone struggling with depression, look out to our depression therapist. We can handle the path to recovery together, and happy days begin. Your mental health is important, and we are here to support you on your journey to healing for a better life.
What is Depression Counselling?
A professional counsellor can support depressed persons to take handle of their signs and get back on the path to reaching their desires. Experienced counsellors deal with the whole person, not just those dealing with depression. It means that mental health givers treat your mood swings in unique ways rather than taking only a come to therapy.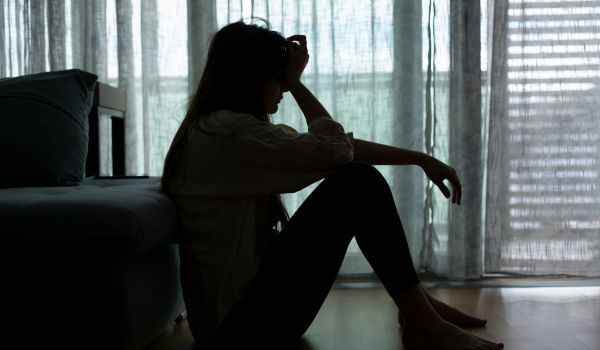 In your first counselling sessions, your counsellor may want to focus on the important facts to get a better feeling of your problem and how the counsellor can help:
Your particular depression symptoms

Your family and your medical past

Main causes of your depression

Your psychosocial surrounding

Daily lifestyle factors

Your main motive and needs for treatment
Lack of enjoyment and interest in your daily activities and hobbies

Anger, anxiety, irritability

A loss of energy or a sense of feeling goes down

Struggling with making decisions, concentrating, or remembering things like information

Suicidal, death, or dying  thoughts

Feeling guilty, worthlessness, or demotivated
These Things You Can Do to Make Purposeful Impact for Overcome Depression
No to drugs

Love yourself

Forgive others

Distract yourself

Stand up and walk

Get enough sleep

Be tolerant of yourself

Connect with friends and family

Try something different and new

Reward your efforts and achievements
1. Major Depressive Disorder
Occurs when feeling low or depressed most of the time. Other signs include insomnia or sleeping a lot, major weight gain or weight loss, demotivation, low interest in daily activities you used to love before, suicidal thoughts, and making decisions.
2. Bipolar Disorder
Bipolar disorder is a mental health illness that causes unusual shifts in mood swings, energy, and focus, changes like a pendulum from high-rise energy and mood to a low state. A person will face symptoms of crucial or major depression in a standard mode of feeling.
3. Atypical Depression
A positive thing can encourage you and make you feel good in this type of way. A few symptoms include improving appetite, sleeping much more than normal, being oversensitive to judgments, and feeling uneasiness in your legs and arms.
4. Psychotic Depression
A person with this disorder has symptoms of high depression through with this symptom of psychosis like a hallucination or seeing things that are not real; delusions are false faith, like faith that a person wants to hurt you, obsession about a person trying to hurt them like their family members.
5. Situational Depression
Situational Depression is a kind of adjustment disorder. Sometimes, a person can struggle to manage a life-changing event like the death of a loved one, losing a person's job, separation, etc.
Frequently Asked Questions
For examples of questions with answers that might be helpful to explore in counselling, kindly see here.